Post by nextridgeover on Jul 22, 2021 9:25:58 GMT -8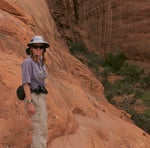 Otherwise, I don't see much in there that I don't carry, though your FAK is definitely bigger than mine. Your comment about your clothes weighing more is certainly valid.
Oh, and I see a towel listed in two places. Again, you need two? (On reflection, I do carry a very light towel for kitchen use separate from the one I use when bathing, so maybe yes).
One is a little key chain light that uses a watch battery. I usually have that in my tent that way if we do a night hike I can see the thing. Now that I'm older I don't do those anymore so can do away with it. On the knife, I have two listed by accident. Only one has weight listed. The other is when I'm not fishing which is never.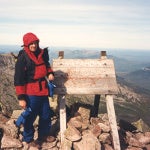 Yes I know how to use wound seal. At one point in my life was a certified rescue diver and medic first aid. This is for the entire group and weighs a little over 5oz. As I'm the one who understands treatment I am a little over zealous. I could cut that back a couple ounces. The thermals is a good call. I normally carry those in Fall conditions. As I've aged I get cold a little easier and thought bring em. I have some Patagonia lightweight base layers that would cut 1/3 of that weight. At least with the down jacket I could change the mid weight to lightweight top. Save a few ounces. Ok we are down 5-6 ounces.
I really appreciate the feedback.